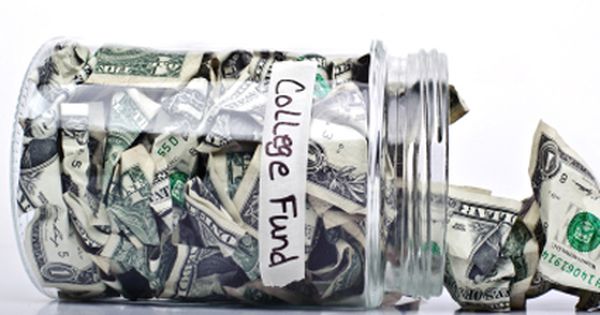 The mounting cost of higher education is increasingly becoming a matter of grave concern for parents. Many times students quit their studies because they cannot afford it pay the course fees, some leave their studies midway due to high fees, and sometimes, students start earning simultaneously to fund their education. In all these cases, the increasing cost of education is the main reason for concern. Parents and students who cannot afford to pay the fees, sometimes take bank loans or sometimes borrow money from family or friends. But most of the time, it is observed that students drop out of school or college to avoid further financial problems. 
The growing cost of education today has become a global problem as we see a massive rise in dropout students from colleges and universities around the world. And the reason is mostly the unavailability of enough money to complete higher studies.     
When you are not very comfortable with your savings, you will find paying college fees a daunting task. Knowing the financial needs of students who struggle to complete their higher education due to financial constraints, many institutions, businesses, and organizations have come forward to fund their studies. There are many overlooked strategies that can help students and their families support or reduce the cost of higher education. 
In this post, you will find some useful tips to use the overlooked strategies to pay for college courses. The strategies are already there, but due to a lack of adequate information about these financial aids, you fail to take maximum advantage of these strategies. These are meant to support students who are in need of financial aid to complete their studies. But, every strategy has some eligibility criteria. The below information will help you know some basic information about the plans. Read on and find out which strategy suits you best. 
Overlooked Strategies to Pay for College Programs
Some of the Overlooked Financial Aid Strategies you can consider while planning your higher studies are,
Inquire about scholarships and grants
Scholarships and grants are a type of financial support provided to students that do not require to be repaid. Many businesses, institutions, and organizations offer scholarships and grants to students. To avail of this aid, students need to meet certain criteria, such as academic achievement, need for finances, or should have a membership in a particular group. You can learn about these scholarships from your academic advisor. So, keep yourself updated if you need any such financial aid to finance your studies. 
Consider community college
Community colleges are often more affordable than four-year colleges and universities. Moreover, community colleges also transfer students to a four-year institution after their associate's degree is complete. This is for students who seek to complete their degree courses from four-year degree colleges and universities. Attending community college for the first two years helps students and their families save a significant amount of money.
Talk to your employer for tuition assistance programs
Many employers offer tuition assistance programs to provide financial support to their employees if they plan to do higher studies. This assistance helps employees pay for college. If you are working somewhere, you can ask your employer if there are any such programs for employees. If they provide it, then take all information from the concerned department and apply for the same. Usually, these programs provide a set amount of money per semester or year or may offer a discount on tuition at certain colleges or universities.
Make use of savings and investments schemes
Savings and investments can be a great way to save money for college expenses. Using a 529 college savings plan or a Coverdell Education Savings Account are excellent options savings and investment options to help students and their families save money for college and possibly earn tax-free interest or investment returns.
Take tax credit and deduction benefits
The federal government offers benefits on tax credits and deductions. This can help students and their families lessen their burden of taxes and save money on the expenses of college. For example, you can avail of a tax credit of up to $2,500 per student per year from the American Opportunity Tax Credit and the Lifetime Learning Credit.
Conclusion 
As we have discussed above, the growing cost of education is compelling students to quit their studies, the above-overlooked strategies can help students and their families pay for college. These are very genuine and most-used options by students if they need financial aid for their higher studies. If you too are struggling to find a way out to fund your higher studies, the above tips will help you. 
Usually, students fail to make use of the above financial aid because of the unavailability of proper and guided information. Now you will not have to leave your studies just because you have financial constraints at home. If you want to continue your higher studies you can easily do that with above listed financial aid. By availing of the advantage of these strategies, you can reduce the financial burden of higher education on you and your family and at the same time prepare more confidently and in a stress-free manner for your future career goals.