There is a difference between thinking and dreaming. When we think, we realize it immediately but when we dream, who knows if they ever come true. For example: If you want to become an astronaut then there is no such space center where you can get admission by just paying some money or bribing someone. If you want to become a doctor then that means you must pass your exams and win the competition against other future doctors.
Getting admission to your dream school might be difficult but here are some tips from Transtutors experts that can make it easy for you:
Focus on Academics and Get Good Grades:
Admissions in the dream college would be given to those students who achieve excellent grades. One cannot let down this factor and start neglecting their studies. You must make sure that you score well in academics and not fall behind your peers or competitors. It is highly recommended that you should visit Transtutors for homework help, term paper help, dissertation writing help, etc. regarding any topic of your choice. Our assignment helpers can help you win good grades by writing perfect assignments for you.
Know What Makes You Unique:
Every student has something unique in them which they have to highlight. For example, if you are good at sports then you can work upon it by taking part in some tournament and winning it. This way, college authorities will notify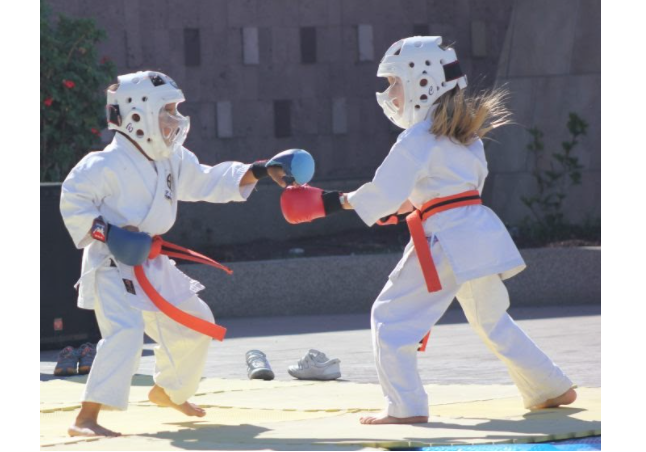 you and your talent. If you are an achiever then also they need to know that. It would be nice if your academic performance and your trophies are displayed at the time of admission.
Get Involved in Extracurricular Activities:
Everyone wants to do something different from the routine work. This is exactly what makes us special from other people. Extracurricular activities are additional activities you have to go through in addition to the regular course of school and college life. This will help you broaden your horizons and can help differentiate yourself from others by giving you a chance to show off your different talents.
Work on Your Creative Writing Skills to Write Perfect College Admission Essays:
This is the most important thing that will get you through in life. College admission essays are very different from your daily school or college essay writing. One has to be creative and unique when writing a college admission essay to attract the attention of the admissions staff. Many websites help students write perfect college essays such as Transtutors.com.
Work Your Origin Story into Your Admission and Scholarship Essays :
Every person has a unique story to tell. If you can touch the hearts of people by telling your story then it is the best talent that one can have. You must put one or two lines about who you are from where you come from in each essay that you write for college admission and scholarship purpose. This will make a great impact and make people take notice of you.
These days, many universities are trying to introduce diversity in their campus and promote first-generation learners or students from low-income families. You may also mention how your cultural background can help you contribute to the campus environment.
Apply Early to Your Dream School
It is always advised that students should apply early to their dream university. The earlier you get into the admission process, the sooner you will be able to organize yourself for admission testing if needed. It would also give you more time to work on other factors in your application without having to rush at the last moment when everything gets piled up.
Transtutors is a leading online homework help portal where students from various parts of the world seek assistance from experts in every field about their studies. You can also discuss your queries on college admission essays or scholarship essays with us.
Letters of Recommendations are Important
Your teachers, principal, or counselors might be the best resource for writing letters of recommendation. But you should not stop there. It is always good to get recommendations from someone lesser known than your school authority so that it gives a touch of humanness to your application. Networking with influential people online and offline can help you land a good letter of recommendation from people who have seen you in action and can vouch for your talent.
In case you are unable to find any such individuals, our experts at Transtutors can help you write a perfect letter of recommendation which will surely help persuade the admissions staff to give you a chance.
Visit the Campus and Network with Professors
Do you know your goals? What are you looking for in a college? How long do you plan on staying in the college before transferring to another one, etc? These are questions that prospective colleges would like to know about you, so do prepare yourself with an answer for these questions.
You should also visit the campus and network with professors and students to get a sense of the college culture. This will help you in analyzing which college is perfect for your career growth. It will also show the admission staff that you are genuinely interested in taking admission to the college.
Take a Bridge Program in Your Dream School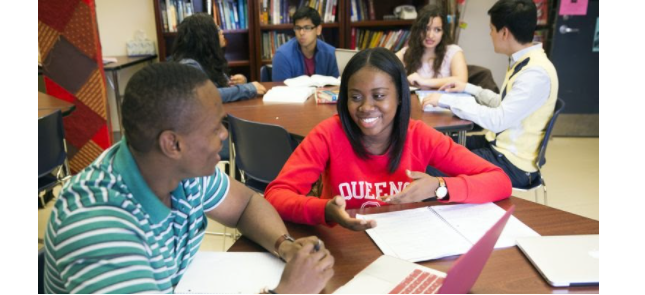 One good way of knowing your college better is to take classes through a bridge program. This program aims to provide incoming students with an opportunity to connect with the college community and ease their entry into college life. This will also allow you to get familiar with the academic coursework. You can find out if your interests lie in certain departments or fields so that it helps you choose your major accordingly during your college days.
Keep an Option B Ready; Shortlist Other Colleges You Like
Hopefully, you will get admission into your dream college. But it is equally important that you have a backup plan ready if things do not work out as planned. Schools nowadays are becoming more and more competitive and there are very few colleges which accept the top students from every school. In such a scenario, it is advisable that you have option B ready and shortlist a few colleges which you like and can afford to pay for.
Work on Your Confidence and Communication Skills
If you are introverted by nature, the admission staff will find it difficult to connect with you. Make sure that you have an air of confidence about yourself and be comfortable speaking in public. If possible, you should try taking a few sessions of public speaking before meeting an admissions counselor for your interview or writing any essays related to your admission process.
The interview is one of the most crucial phases in your college admission. It not only tests your communication skills but also your personality. Prepare yourself by practicing speaking with people who would quiz you on various topics (college, career, etc.). These mock interviews will help you understand how to respond to certain questions and what should be kept in mind while answering them.
The most important thing in the application process is to remember that it's not a competition. What you're doing is applying for admission and hoping they like what they see. So instead of getting set off by others' better grades, variety of extra-curricular or higher test scores; focus on your strengths and interests. If you do this, your confidence will shine through and chances are you'll be accepted.