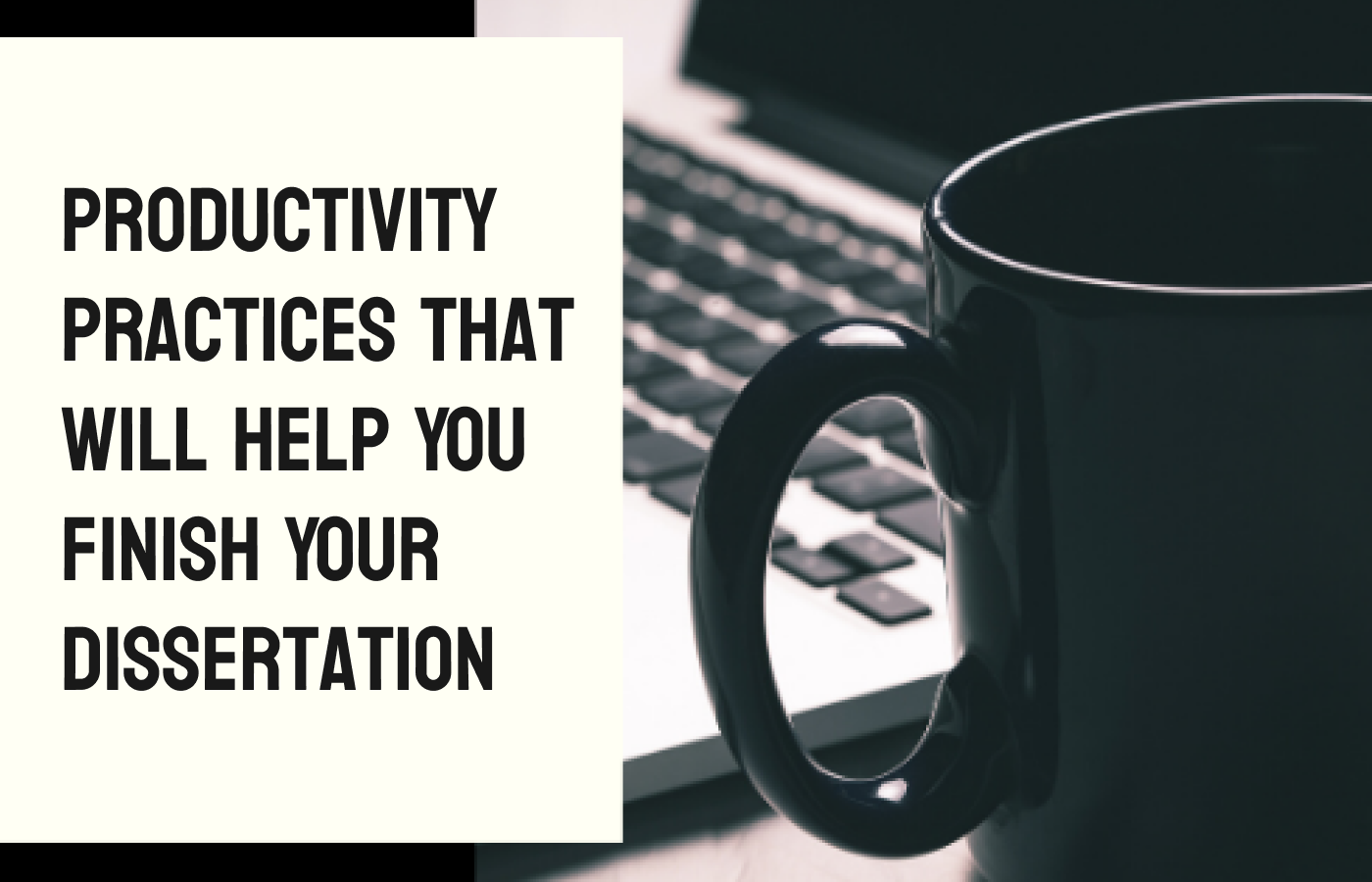 University is a place where you can learn a lot, which can be further enhanced as you grow professionally in your field. However, what you learn at university helps you build your foundation for your career goals. You learn new skills and also gain real-life experiences that will help you when you enter your professional sphere. It is definitely not an easy task to prepare for exams, submit your assignments on time and then even manage your social and personal life, all while dealing with all of the stress and pressure that comes with exams and keeping up with your university schedule.  
However, there are students who are good at managing their time well and also finishing their tasks well on time. These students are able to balance their social life with their academic life and still manage to get their work done on time. 
Of all the academic tasks you undertake, the dissertation is by far the most time-consuming and difficult assignment that you may work on. You will be expected to put a significant amount of time and effort into your dissertation. It is going to take you a lot of time and effort to finish this project, and you should expect to spend many months working on it. Be patient and don't give up. Also, investing time and effort into your dissertation project is very important, so that you can get the grade you want.
If you are currently working on your dissertation and are looking for some helpful tips on how to manage and submit an impressive thesis to your guide, you have landed in the right place. Here, you will find everything you need to know about thesis writing, including helpful tips and a checklist to get you started.
Here are some productivity practices that will help you write your dissertation efficiently without any delay: 
Start planning
Planning is the first step toward any big project. Unless you know exactly what you want to do you will not be able to start. So, planning is the most important step to start with. You should know what topic you will be working on, then only you can study and research further on it. Once you are done with the planning you will realize how important it is. 
Dissertation projects are time-consuming and require a lot of dedication and effort from students, so planning is of utmost importance. It is quite natural to get frustrated by just imagining the size of the work. And it often causes you to delay your task, making it even more difficult to submit it on time. 
However, if you can break down the daunting project into small, achievable tasks, the job will become far ‌easier and doable for you. Get yourself a planning book, and find a dissertation service company for help. They can assist you throughout your dissertation process, planning a topic, researching a specific aspect to writing it fully. A plan for action will help you focus on the paper. 
Stay away from distractions
In this age of countless distractions, it is not easy for students to concentrate on their studies without getting distracted. However, distractions, whether it is television, the internet, social media, entertainment, movies, or food can ‌get you caught up to the extent that you can fall off your wagon and not work on your paper at all. To avoid such circumstances, keep all these distractions away from your study area. In the case of social media, you can remove them from your phone for some time. If anyone genuinely wants to reach out to you, they will find other means. So deleting social media from your mobile will save much of your time. You can use website and app blockers for this. However, make sure you take plenty of breaks while working on your dissertation. You should not feel fatigued by the time your thesis is over. 
Do not be harsh on yourself
Now that you know, writing a dissertation or thesis is not an easy task, it is always better you take help from all the quarters possible. It is a time-consuming process and you may feel overwhelmed even before you complete it. Many times, you strive for perfection and while doing so you stretch yourself more than needed. While it is a good thing, people doing so often lose out on deadlines and hate the research process. To make sure you do not get caught up in the rat race and end up with a substandard paper, decide to set your sights high and aim for a good enough paper. This way, you would not have to worry about losing your goals. Also, make sure every time you experience writer's block, you simply call it a day and work on it later. Rather, you can focus on writing down your ideas, and then continue from there. You can also take help from your mentor before working on it. Also, you can reach out to dissertation writers for assistance. 
Your health should be your priority  
No matter how stressful the task of writing a dissertation is, you should never take your health for granted. Take ‌time out for activities that help you relax, like talking to family and friends, taking a walk, following fitness routines, and Yoga. Take breaks after every one or two hours throughout the day and also attend social events and meet with people to do something away from the paper. Whenever you felt too overwhelmed, allow yourself a break and relax for the day. 
Conclusion 
Working on a dissertation is stressful and challenging. However, people do submit their dissertations and secure good grades too. If you too are finding it tough and getting restless, you can take assistance from dissertation writers, who will help you at every step till you have submitted your papers.