Did you miss the deadline for your dream study abroad program for the upcoming Spring admissions?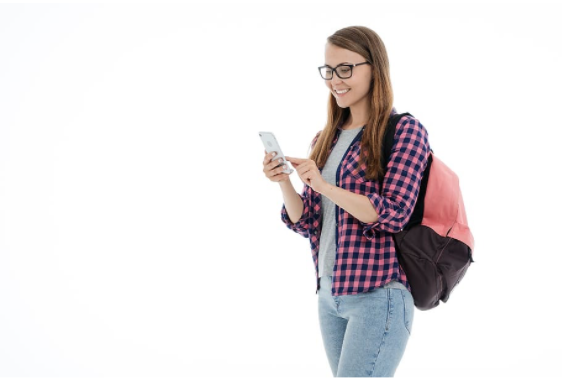 Don't worry. International Studies Abroad or ISA has extended application deadlines for study abroad programs scheduled to begin in Spring 2022. You can still apply for:
Business Studies in London,

International Studies in Spain,

Environmental Studies in Costa Rica,

Arts in Greece, and more!
You still have a chance.
Be quick and start applying to take advantage of these application extensions:
| | | |
| --- | --- | --- |
| Destination | Program | Application Deadline |
| Cape Town, South Africa | Business, STEM, Social Sciences & Liberal Arts | October 15 |
| Cape Town, South Africa | Political and Social Sciences, African Studies & Health | October 15 |
| Port Elizabeth, South Africa | Sustainable Development, Environmental Studies & Sport Science | October 15 |
| Athens, Greece | Arts, Business, Liberal Arts & Sciences | October 15 |
| Paris, France | Business, French Language & Electives | October 15 |
| Paris, France | Internship, Business, French Language & Electives | October 15 |
| Paris, France | French Language & Liberal Arts | October 15 |
| Prague, Czech Republic | History, Culture & Politics | October 15 |
| Prague, Czech Republic | International Business & Economics | October 15 |
| Valencia, Spain | STEM & Health Sciences Core and Spanish Language | October 15 |
| Heredia, Costa Rica | Spanish Language, Latin American Studies & Courses with Locals | October 15 |
| San José, Costa Rica | Environmental Studies, Health Care, Liberal Arts & Spanish Language | October 15 |
| San José, Costa Rica | Intensive Spanish Language | October 15 |
| London, England | Business, Computer Science, Exercise Science & Liberal Arts | October 20 |
| London, England | STEM, Social Sciences & Drama | October 20 |
| Reading, England | Business, Environmental Studies, Humanities & Science | October 20 |
| Amsterdam, the Netherlands | Science, Liberal Arts & Business Courses with Locals | November 1 |
| Granada, Spain | Intensive Spanish Language | November 1 |
| Malaga, Spain | Intensive Spanish Language | November 1 |
| Malaga, Spain | Hispanic Studies, Spanish Language, Business & Electives in English | November 1 |
| Salamanca, Spain | Spanish Language & Culture | November 1 |
| Seville, Spain | International Studies, Business & Spanish Language | November 1 |
| Seville, Spain | Education in a Multicultural Context + Teaching Practice | November 1 |
| Valparaíso and Viña del Mar, Chile | Business and Culture in English & Courses with Locals | November 1 |
| Valparaíso and Viña del Mar, Chile | Business and Culture in English & Spanish Language | November 1 |
| Valparaíso and Viña del Mar, Chile | Latin American Studies & Courses with Locals | November 1 |
| Valparaíso and Viña del Mar, Chile | Spanish Language & Latin American Studies | November 1 |
| Medellín, Colombia | International Business & Courses with Locals | November 1 |
| Barranquilla, Colombia | Latin American Studies, International Business, Engineering & Courses with Locals | November 1 |
| Meknes, Morocco | Arabic Studies, International Relations & Language | November 1 |