As you grow older and start your college life and then your professional education, you also start thinking and planning about your career. Professional networking comes as a great tool to create a conducive career environment for yourself. Here is how you need to work on professional networking.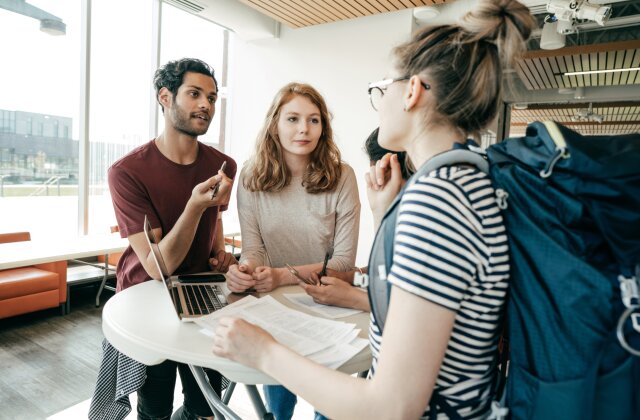 It is very essential to know the business and professional world while career planning. In today's professional world, people not only give importance to what you know but also to who you know. Therefore, growing and expanding your professional network is very important. Networking with people in the industry of your choice not only helps you find work but is a great way to make contacts with influential people for future projects and career opportunities. It is a great way to connect with people in your professional realm. It is also an opportunity to get to know people from various industries who are as vibrant and passionate as you are about being curious about certain things. Also, you may meet people with whom you may get to work with in the future. Always keep expanding your networks because you never know who you will meet next in your career-making journey and how you may get benefited. 
Attend events for networking
You will find a wide variety of career-related activities being offered by Career Services. They can also assist you in growing your network. These events can sometimes be ‌frequented networking opportunities with stakeholders within the industry. For example, you can discuss a new business opportunity or ‌you can also connect for future collaboration. However, the same events can develop into a superb informal networking opportunity, at other times. This can be done when people are less formal and with anyone who is interested. So, when you plan to attend events in the city or anywhere, make sure you have listed down all the upcoming events of the month in one place and do not forget to add reminders. 
Mentoring across universities
A mentor or a guide can help you develop the skills and also provide you with the knowledge you need to grow and become successful in your career. In order to achieve your career goals and objectives, you can take guidance from your mentors and coaches who are usually more experienced and skilled than you are. For example, an accounting student who is studying accounting or has just passed college may gain skills and knowledge from receiving mentoring from a more seasoned and experienced accountant who is currently engaged in the field of accounting. This might help you achieve your own personal goals, or assist your company achieve its professional goals.
There are countless mentoring programmes that you can attend to increase your knowledge and alongside you can also use the opportunity to network with industry experts. 
Connect Via LinkedIn
Do you have an active, up-to-date LinkedIn profile that positively represents your skills, experiences, and interests? Do you use it to maintain your professional profile, build your professional network, follow important groups and companies, and gain knowledge from other experienced professionals and thought leaders on the platform? LinkedIn is a professional online platform for professionals across the world, who use it for online professional networking purposes. The platform is also used by professionals to search for jobs and seek professional assistance or guidance. Therefore, in today's world, it is very much advisable that you build a LinkedIn profile if you still do not have one. 
Need further assistance?
If you are looking for further assistance or professional career guidance on this, you can approach various career service departments in your city for help. You can also reach out to your academic service department at your university for guidance. Even your academic counselor at your own school or college can be of great help.