When you are in a foreign country for the first time, you may have to face many challenges and finding good accommodation is one of them. It is almost the same in every country and it is the same for international students in Australia. It is a new place, a new environment, new people, a new culture and a new lifestyle, so challenges come as a natural thing for all students. You will need to adjust to a few and find out ways to cope with some and try to find out solutions for some. It is critical to prepare in advance and be knowledgeable about the many sorts of lodging that are offered.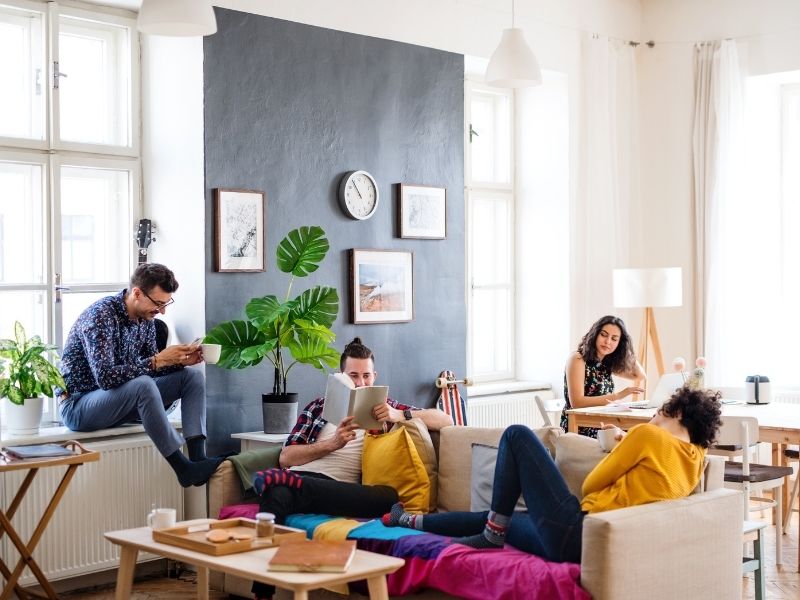 Here are some pointers that will help you choose the ideal residence while you are a student in Australia:
1. Search your various options
Researching your lodging options is crucial before travelling to Australia. To obtain a sense of the types of housing options and associated expenses, visit websites like Study in Australia, Domain, or Realestate.com.au.
2. Do keep your budget in mind
The cost of living in Australia might be high, therefore it's crucial to establish a reasonable budget for housing. Rent, utilities, and any additional costs related to your lodging should all be taken into account.
3. Explore as many areas as possible
Australia is a big country, and the cost of living can vary greatly from one place to another. Investigate various locations to discover the ideal mix between cost, closeness to your education, and ease of use of neighbourhood facilities.
4. Check with your university help service
In Australia, a lot of colleges provide housing services or information on regional rental markets. To find out what resources are available to you, check with your university.
5. Read the rental agreement carefully
Before signing the rental agreement, be certain that you are aware of all of its terms and conditions. Pay close attention to the rental duration, rental amount, and any other fees or taxes.
6. Make future plans for long-term stay
If you intend to stay in Australia for a prolonged amount of time, think about the long-term effects of your lodging decision. When your lease expires, will it be simple to find another rental property? Is the site suitable for your foreseeable future plans?
7. Take renters/tenants' insurance
Although renters' insurance is an optional cost, it can give you peace of mind in the event that something gets stolen, damaged, or lost. Look around for insurance plans that are affordable and offer sufficient coverage.
8. Consider shared accommodation
International students may find shared housing, like apartments or homes, to be a cost-effective choice. To save money and meet new people, think about sharing with other students.
9. Do not ignore short-term options
Consider short-term housing choices like hostels or short-term rentals if you're unsure about where to reside. This will allow you the freedom to consider several neighbourhoods before signing a long-term rental contract.
10. Be careful of fraudulence 
Regrettably, scams involving rentals happen frequently in Australia. Never pay money upfront without visiting a home; always be careful of deals that appear too good to be true.
11. Ensure to check the condition of the place
Make sure to inspect the property to make sure it meets your standards before signing a rental agreement. Make sure all appliances and fixtures are in functioning order, inspect them for any damage or potential safety risks, and so forth.
12. Look for student housing options on campus
In Australia, a lot of universities provide on-campus or connected student housing choices. These can be great places to meet people and get close to campus amenities.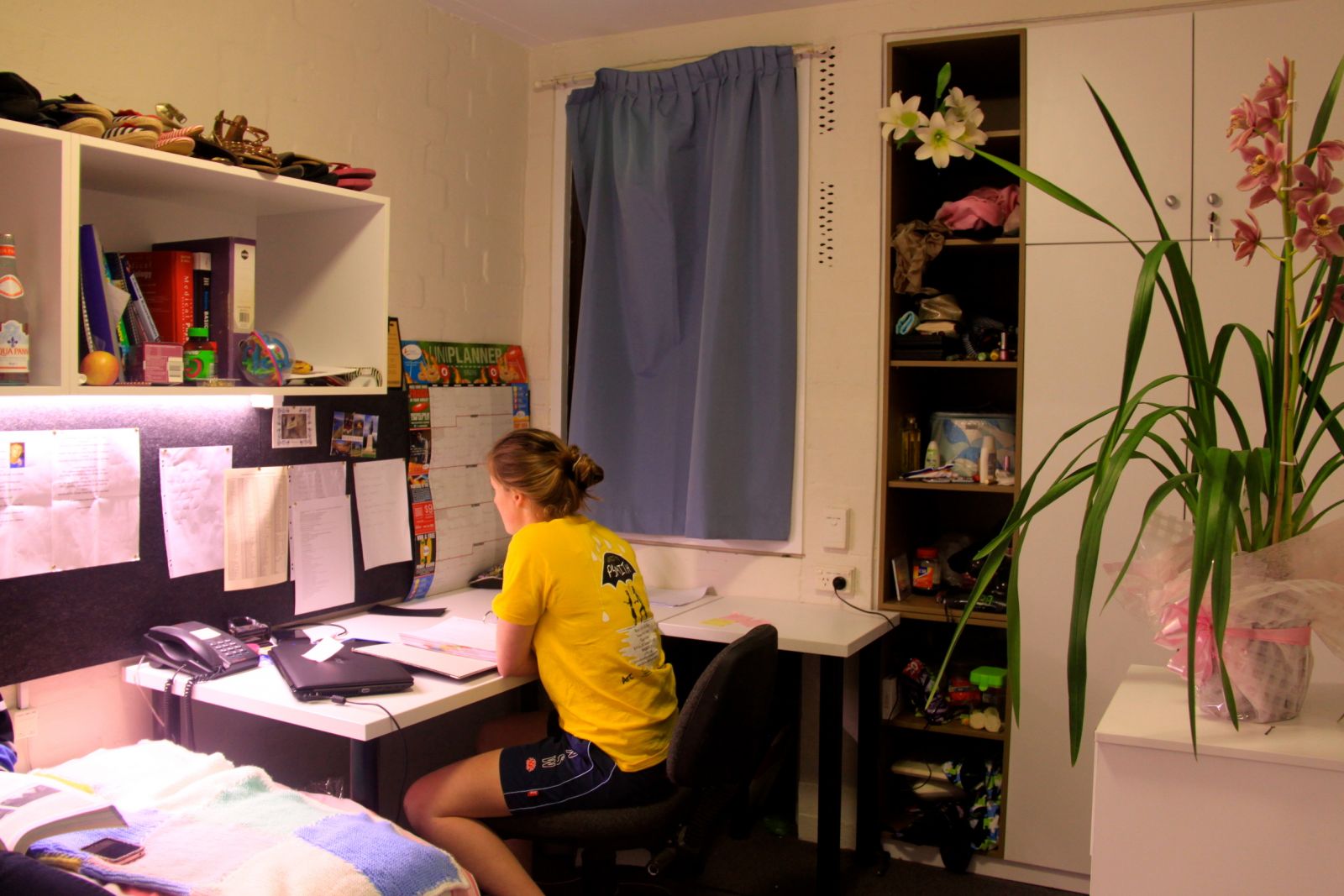 13. Be careful of cultural differences
Regarding living arrangements, different cultures may have varying expectations. Communicate openly about any worries or issues that could develop while remaining understanding and respectful of the cultural norms of your housemates.
14. Be prepared for advance payments
In Australia, the first month's rent and a security deposit are frequently required as upfront payments for rental agreements. Along with any other fees or charges, be ready to pay these expenses.
15. Maintain discipline in your neighbourhood
Being considerate of your neighbours is important when living in a shared residence. Be considerate of shared places by keeping noise levels down, picking up after yourself, and being quiet.
16. Know your rights as a tenant
You have obligations and rights as a renter in Australia. Make sure you are acquainted with these and are aware of your responsibilities as a tenant.
17. Always stay organised and maintain records
It might be difficult to keep track of your bills, rental agreements, and other vital papers. Keep everything in one place by adopting a filing system or digital storage.
18. Do not hesitate to ask for help 
Do not be reluctant to seek assistance if you are having trouble locating acceptable housing. It's possible that your university, embassy, or other support agencies can offer advice and assistance.
19. Find out transportation options
Transport choices to and from your university should be taken into account when looking for housing. You can save time and money by relocating close to public transportation or within walking or biking distance.
20. Start searching early
It might be difficult to find acceptable housing, especially in places with high demand. In order to increase your chances of discovering the ideal location, be proactive and begin your search early.
21. Engage in cultural exchange programmes
In Australia, certain lodging companies provide cultural exchange programmes that let visitors stay with local families or take part in local customs. Learning about Australian culture and honing your language abilities can both be accomplished through this.
22. Make use of social media
In Australia, social media can be an effective resource for obtaining lodging. Join neighbourhood forums or clubs to meet other students or look for rental opportunities.
23. Know the rental market
Australia's rental market can be complicated due to the various state and territorial laws and regulations. To choose an appropriate place to stay, take the time to comprehend the rental market in your neighbourhood.
24. Be prepared for unexpected expenses
Rental costs in Australia might become unexpected even with careful preparation. By putting money aside for emergencies or unforeseen expenses, you may be ready for anything.
25. Make negotiations without hesitations
Never be reluctant to bargain for a lower price or more advantageous terms when discussing rental agreements. You might be shocked by the concessions landlords are making.
Conclusion
It might be difficult to discover adequate lodging in Australia, but with some advance planning and investigation, you can find a place that meets your requirements and budget. Make sure to carefully check your options and take aggressive initiative in your search. While studying in Australia, you need not worry, you can easily find a cosy home away from home with the right assistance and materials.