The majority of college students are graduating with student loan debt, averaging over $29k per borrower. With credit card debt at an all-time high – many graduates need to refinance or consolidate their student loans.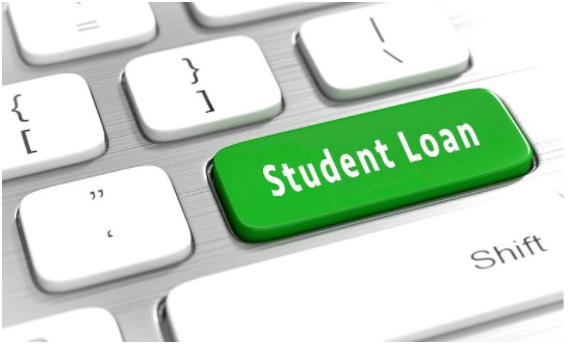 Interest rates for private student loans are typically lower than federal student loans. For those with good or excellent credit – the options are many. Transtutors is proud to present our picks for the best private student loan companies for November 2021
Our team singled out the following companies as 'winners' in their respective categories (best) based on user reviews, success rates, and overall customer satisfaction:
Best Site for Comparing Student Loan Offers:

 Credible

Best Overall Lender:

 Ascent

Runner Up for Best Lender:

 Citizens Bank

Best for International Students:

 MPOWER Financing

Best for Graduate Students:

 SoFi

Best for Co-Signers:

 Sallie Mae

Best for Refinancing:

 CommonBond

Best for Consolidation: 

Earnest

Best Parent Student Loan:

 College Ave
Best Site for Comparing Student Loan Offers: Credible
Credible is the only education technology company to receive the Trustmark® Mark of Excellence from the Better Business Bureau. Credible's patented technology makes it quick, easy, and free for students to compare their options, find personalized rates and apply for private student loans from top providers without having to share sensitive information until they're ready.
Upon submitting a request through Credible, students will receive personalized offers from lenders and can choose to connect directly with one or more lenders whenever they are ready. Credible is a great place to start when looking for a student loan.
Lenders may also reach out to students via the site, which is how many students found their best private loan rates.
Best Overall Lender: Ascent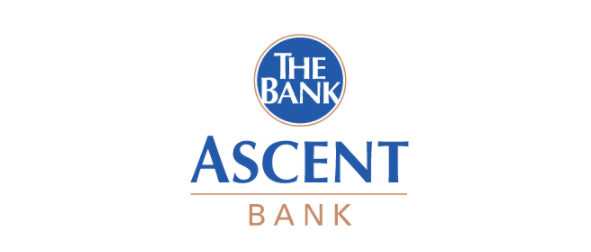 Ascent has a long track record of success. It is licensed to do business in 49 states plus the District of Columbia and has been making responsible loans since 2007.
Ascent is a leading lender in student lending with a focus on private education financing for undergraduate and graduate students attending colleges anywhere in the United States. They provide loans to all types of students at 2,000 colleges and universities.
Ascent has an A+ rating with the Better Business Bureau. They have a 98% customer satisfaction rating on Trustpilot. They offer special refinancing opportunities for graduates working in medicine, law, or education.
The company was built on the philosophy that all qualified students deserve access to an affordable, transparent and simple student loan process.
Runner Up for Best Lender: Citizens Bank
Citizens Bank has been in business for over 200 years and is one of the top ten largest banks in the United States. It was founded by Alexander Hamilton (yes, he from the $10 bill).
Citizens Bank offers a full suite of student loans, from Federal Perkins Loans to private student loans. They offer different repayment options, competitive rates, and flexible payment plans.
As part of the Citizens family, they are committed to helping customers achieve their goals in an easy-to-understand way with transparent pricing (no hidden fees). As a leading consumer bank, they also provide great banking products like checking accounts and credit cards.
They also offer a rewards program for safe driving or paying on time.
Best for International Students: MPOWER Financing

MPOWER Financing offers affordable interest rates and flexible loan options for international students for undergrad and grad school. Their mission is to help improve lives around the world through education.
MPOWER Financing offers a low-interest private loan with competitive rates that requires no collateral, co-signer, or prepayment penalty.
Their loan options include fixed rates starting at 6.95% APR*, variable rates starting at 4.50% APR*, and fixed/variable hybrid loans that start below 5%.
They work directly with students to help them find the right repayment plan for their budget, whether it is a deferred payment, income-based repayment, or extended payment plans. MPOWER also offers a cosigner release option after 10 years for international students who qualify.
Since launching in early 2015, MPOWER has funded millions of dollars in loans to thousands of students across the United States and 17 different countries.
Best for Graduate Students: SoFi
SoFi is a leading financial technology company focused on leveraging data and machine learning to develop new products that improve access, affordability, and outcomes of higher education.
SoFi is a good option for graduate students because they offer different repayment plans depending on the type of job you have after graduation. They have competitive rates and very responsive customer service to help answer all of your questions.
What sets SoFi apart from other lenders is that they consider more than just your credit score when determining what your rate will be. They consider your major, degree, and school to determine what you can afford based on the salary that you may earn after graduation. SoFi also offers career coaching to help provide direction about where to apply for jobs after graduating.
As the largest private lender for grad students in the U.S., they work with top schools to fund fellowships, graduate assistantships, MBAs, law degrees, and PhDs. Though they're based in San Francisco, they work globally with students around the world.
Best for Co-Signers: Sallie Mae
Sallie Mae is the nation's first and largest servicer of federal and private education loans, providing repayment resources and financial solutions for student borrowers. Sallie Mae is a good option for parents and graduate students who need a cosigner because it is an affordable way to finance your education.
You can borrow up to the entire cost of your education minus any financial aid you receive with flexible repayment options, including income-contingent repayment for graduates who have lower earnings out of school.
They are affordable with competitive interest rates and offer an extensive suite of repayment options for borrowers. And they have great customer service that is available around the clock to help you understand all of your options.
Sallie Mae has over 2,100 employees who work every day towards giving students access to education at a reasonable cost. It offers a wide range of repayment options, including Pay As You Earn (PAYE), an income-driven repayment plan that limits how much you pay each month based on your income and family size.
Best for Refinancing: CommonBond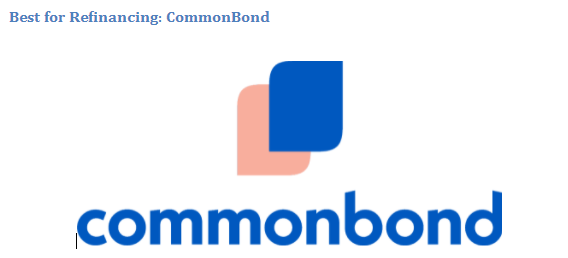 CommonBond is a leading student loan refinancing lender for borrowers with excellent credit. With CommonBond, you can refinance both your federal and private student loans into one new loan.
Many of their borrowers were able to reduce their interest rates by an average of 1.6% and save thousands on their loan payments each year after refinancing with CommonBond. The company offers lower rates for student loans, including both undergraduate and graduate degrees. With competitive rates starting at 3.49%, this is a great option if you are looking for your federal or private student loans to be refinanced.
CommonBond offers competitive rates and fees, as well as a personalized Loan Health Score that can help you understand your potential savings over time. You can also save on interest with their Private Student Loan Refinancing option.
Best for Consolidation: Earnest
Earnest is a modern lender that believes in using technology and design to deliver a better, more transparent borrower experience. Their rates are some of the best in the industry and they offer low fees, affordable monthly payments, and no prepayment penalty.
Earnest is modern, transparent, and takes pride in delivering a better borrower experience through technology. They have competitive rates with generally lower costs for borrowers who have average credit scores. Their flexible repayment options can help you save on interest and they offer a variety of repayment terms to help keep your loan affordable.
They offer a variety of repayment options and have been recognized as one of the best companies to work for by Fortune and Great Place to Work.
Best Parent Student Loan: College Ave
College Ave is the best place to get a parent PLUS loan, and they're part of a family of companies that includes College Ave Student Loans and Credible.
They offer low rates, flexible repayment options, and no hidden fees when you refinance your student loans with them. They even have a rewards program when you shop on their site. They also have a great mobile app and 24/7 customer service that can help you find the right student loan for your needs.
You can consolidate all of your federal and private student loans into one convenient repayment plan with College Ave, which will refinance your student loans at a low rate starting at 2.74% APR. They also offer competitive interest rates for student loans and an extensive suite of repayment options to help you save on interest and make your loan more affordable.