Clare Merchant, the chief executive of UCAS (the Universities and Colleges Admissions Service in the UK), believes that more students need to be directed towards apprenticeships or study-and-work options to ease the rising demand for higher education institutions offering traditional degrees.
A record 700,000 students applied for university students this year. In the next few years, the number of university applicants is expected to exceed one million.
The UCAS boss said: "This year, we have seen a record number of university applications, and with the population set to increase, demand is only going to go up. We need to make sure that young people are aware of all the different types of courses and apprenticeships available to them, so they can make an informed choice about what is right for them."
What are higher apprenticeships?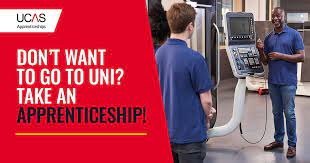 Higher apprenticeships are work-based learning programs that combine on-the-job training with academic study. They are available in various sectors, including engineering, business and finance, and IT.
Apprenticeships typically last for two to four years and lead to a nationally recognized qualification at level 4 or 5 on the Regulated Qualifications Framework (RQF). This is equivalent to a foundation degree or higher.
Students heading into traditional three-year degrees is not the solution, Merchant said.
"We need to see more young people taking up high-quality apprenticeships and other study-and-work options. These provide real work experience, and can lead to great jobs and careers."
Many universities offer degree apprenticeship programs that allow students to get a qualification equivalent to a part of or even a full undergraduate or master's degree while working. Such schemes may be a better fit for 18-year-olds applying for university degrees.
Why should students go for higher and degree apprenticeships?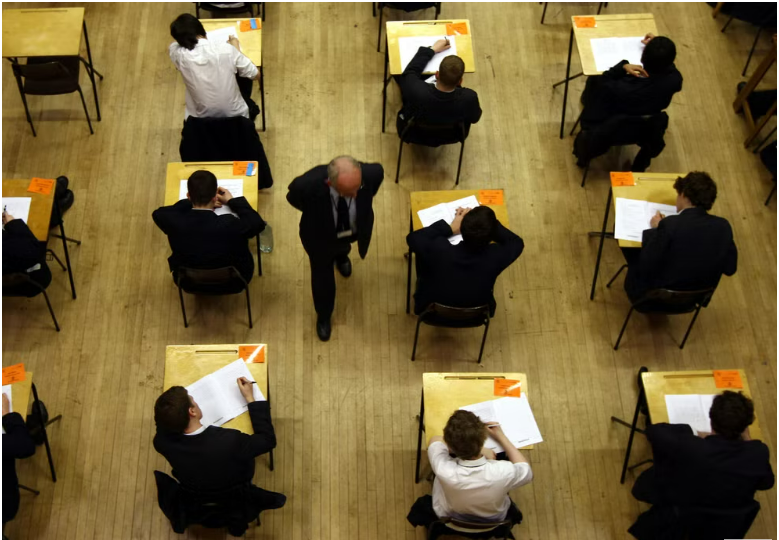 Higher and degree apprenticeships offer several advantages over traditional university degrees. Here are some of the key reasons why students should consider these options:
Apprenticeships provide students with real-world experience:

 One of the main advantages of apprenticeships is that they provide students with valuable work experience. This is something that is often lacking in traditional degree programs.

Apprenticeships are less expensive than degrees:

 Apprenticeships are also typically less expensive than university degrees. There are no tuition fees for apprentices, and many employers also offer financial assistance to help with the costs of living and studying.

Apprenticeships have a lower barrier to entry:

 Unlike university degrees, which often require students to have good A-level grades (or equivalent), apprenticeships have a lower barrier to entry. This means that they are more accessible to students from a wider range of backgrounds.

Apprenticeships offer flexible study options: 

Apprenticeships offer a more flexible approach to learning than traditional university degrees. This is because they combine on-the-job training with academic study. This means that apprentices can continue to work and earn a wage while they learn.

Apprenticeships lead to nationally recognized qualifications:

All apprenticeships lead to a nationally recognized qualification. This means that apprenticeship students can be confident that their qualifications will be recognized by employers.
In conclusion, apprenticeships offer many advantages over traditional university degrees. With the rising cost of university education and the increasing importance of work experience, it is no surprise that more and more students are choosing to go down this route.
In 2022, half of the university applicants expressed interest in higher and degree apprenticeships. This 'massive interest' is a clue that there's a demand that needs to be capitalized on, Merchant said.
UCAS, employers, and governments need to give parity to alternative study options to be able to match the skill demands in the coming years. A lot of support is already available for students who want to go for three-year traditional undergraduate degree programs. It is time to help school staff and students navigate higher apprenticeships and alternative paths of career development.